my friends carrie and catie cooked up this yummy sauce from the figs in their back yard. this time of year the fig trees are exploding with their lovely fruits.
enjoy!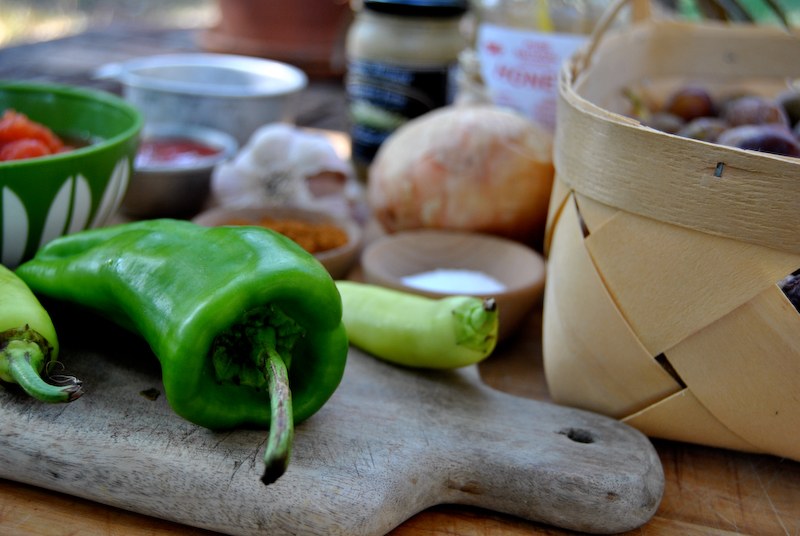 recipe follows
carrie's fig bbq sauce
2 tbsp olive oil
1 medium vidalia onion diced
2 banana peppers diced
1 anaheim pepper diced
2 tsp. salt
sweat the peppers and onions in oil and salt until translucent then
add:
1 1/2 c. diced tomatoes (juice and all)
3 c. diced figs
1 c. white vinegar
1/ 3 c. ketchup (I like Heinz)
add enough honey to sweeten to your preference
2 tbsp worcestershire sauce
2 tsp dijon mustard
1 tsp minced garlic
1 tsp ancho chili powder
1 tsp minced fresh rosemary
1/4 tsp cayenne pepper
1/2 tsp white pepper
bring the sauce to a gentle boil then turn down and simmer for 45 minutes.
puree and jar