i visited my friend maureen the other day and took some pics of her little shotgun, which sits between two other shotgun-style houses in normaltown. the house, built in the 1920s, is part of only two native shotgun clusters in athens, and has gone through several different incarnations over the decades. maureen rented it for a couple of years before taking ownership in 2005, when she added on a big bedroom/sitting room and a cozy screened back porch. in 2007 she painted the house to match the beautyberries, and i can't imagine it any other color.
maureen's home has a little bit of everything tucked away in its own special place. everywhere you turn there's a new vignette, featuring a different local artist and another treasure. every square inch of her home is filled with beautiful objects and patterns, all reflected in the many vintage mirrors placed around the house to catch the light.
there are some homes that i visit that are so expressive of Athens and the south. this one in particular does just that: it feels like it belongs here. in creating this place, in provided delight for all who pass and all who enter, maureen has joined the ranks of the local artists whose work she so values. the little shotgun that houses all those creations is itself a work of art, an athens treasure. enjoy!
this is a painting of maureen's front porch by mary porter. she has done 2 paintings of maureen's back porch and 3 of her front.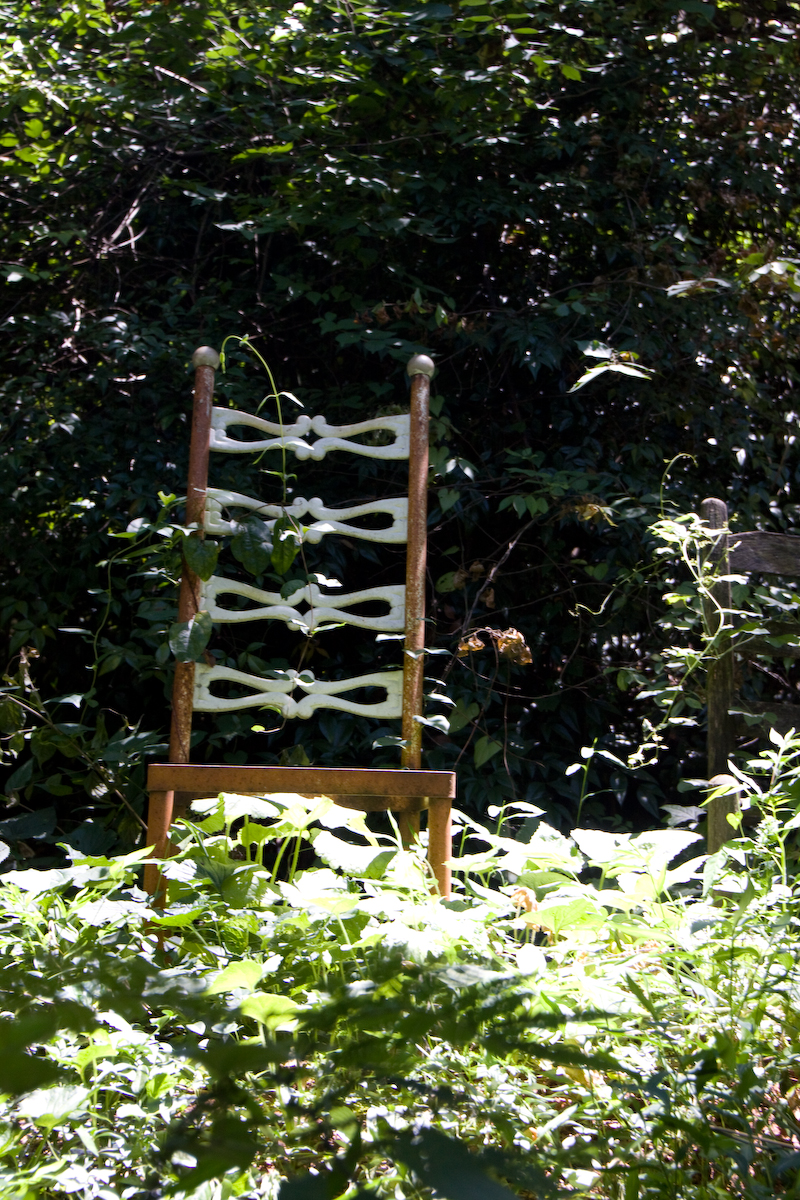 a vintage r.wood piece is home to some lily pads
the beautyberry shotgun is reflected in the mirrors that hang from the trees.