i just went to one of the sweetest weddings ever! everything was home grown, handmade, and locally sourced.
click to see the lovely flowers from their wedding
sharing some details......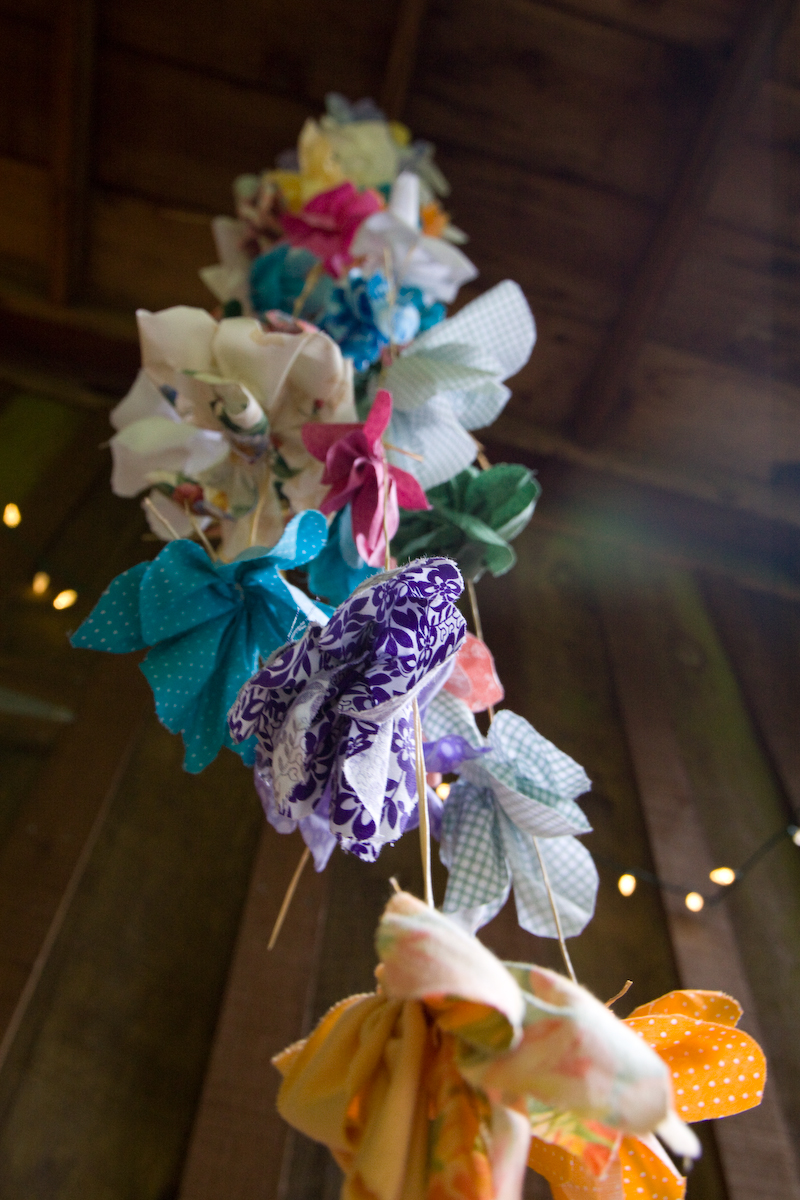 i smitten over these flower garlands that were handmade by the bride's mom.
mandy spent a year making these glasses for each guest to take with them. they are made from wine bottles which have been cut and sanded.
reuseable napkins were made from fabric, the locally made cheeses were yummy!
these sweet hand painted numbers were tied to local milk jugs and marked each table.
i love the cupcake holder that was made from reclaimed wood and tin platters.
welcome bags for each guest were hand painted and included handmade items such as 'love butter' made by mandy.