talk about instant inspiration!
kristen has fulfilled her dream of a kid's shop that's full of creative and planet-friendly toys, crafts and clothing for babies, toddlers and more.
it's called
, and when you enter the store, you can feel the upbeat, creative energy that tells you that a store can be more than just a place to buy things.
there's so many handmade touches in the creative displays: the windows are full of cute handstitched fabric mushrooms on beds of moss...bell jars with fantastic little elf worlds constructed within are placed here and there.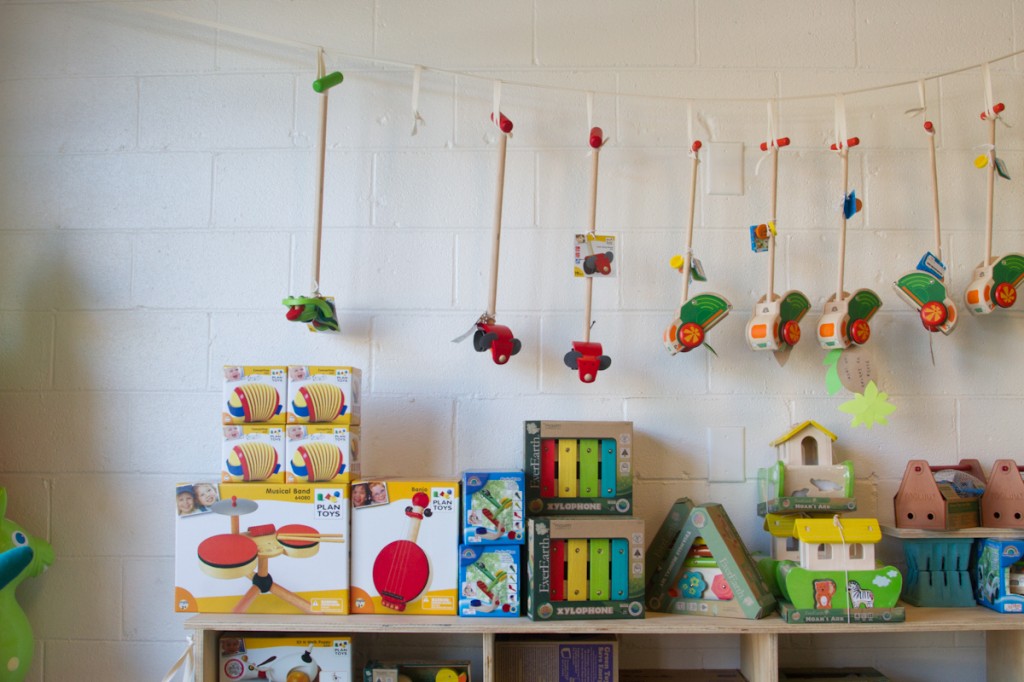 congratulations,
kristen!
- - - - - - - - - - - -
treehouse is located at 815 w. broad street in athens, georgia.
plan a visit soon or visit their website:
!